Budapest can serve as a European innovation hub for Azerbaijani startups and ecosystem stakeholders
Budapest-based EuroAsian Startup Awards and Baku-based SUP Accelerator partnered to strengthen relations between the two startup ecosystems and cooperate on a mutually beneficial basis. The aim is to help the promising Azerbaijani innovators reach the European markets and establish more and more partnerships between the Azerbaijani and Hungarian stakeholders.
A blossoming startup ecosystem
Tech entrepreneurship hasn't been trendy in Azerbaijan for a long time even though traditional entrepreneurship was considered to be in the "blood" of Azerbaijani people. Located on the historical Great Silk Road, on a cross route between Europe and Asia, Azerbaijanis always loved to trade and start a business of their own.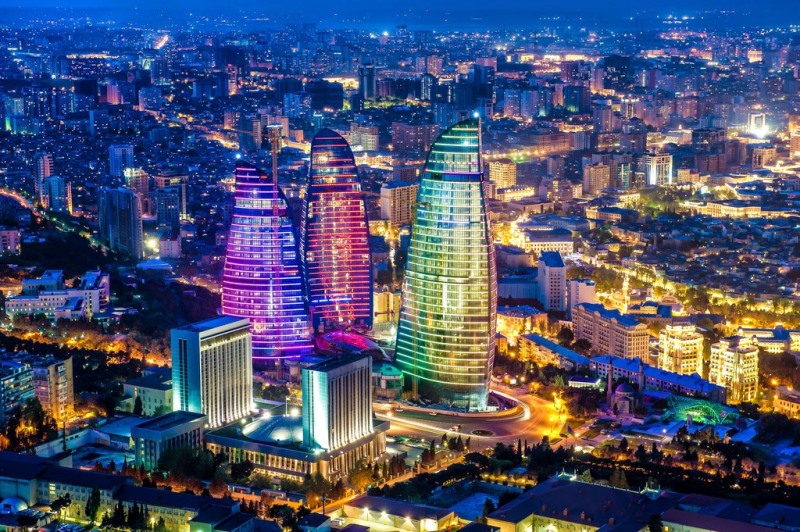 In late 2000s the startup ecosystem in Azerbaijan started to establish however it was scattered as individual players were active in an isolated and uncoordinated way. The things started to change after the establishment of SUP Accelerator; the first startup accelerator and Khazar Ventures; the first seed investment VC firm which created favorable environment for new startups to be born and grow.
The startup ecosystem has come a long way during the past 5 years. A new PPP model has been worked out between government; ASAN Innovation Center, and private sector, SUP Accelerator, Next Step Innovation Center and Khazar Ventures and thus INNOLAND Incubation & Acceleration Center was born which started to serve the Azerbaijani startup ecosystem and will hopefully contribute to the development of the ecosystem in years to come.
Recent developments have contributed to local startups in a positive way. Newly founded startups such as Nextsale, Vriendly, Buglance, Whelp and Keepface have expanded their services globally and started to be active in abroad. Some startups were accepted to famous acceleration programs such as 500 Startups, Techstars, Starta, Spark Labs and raised money from both local and international investors.
Hungary as a gateway
The improvements in the overall ecosystem brought new challenges. One of the major challenges that the startups face is how to scale up to European markets. In order to understand the European customers better and become a European startup, it is essential that the founders themselves possess the European mindset and approach. In order to be closer to the customers, most of the startups decided to relocate and move their offices to Europe.
While comparing with other European countries, Hungary seems to be an ideal country for Azerbaijan startups to be based in order to scale up to European market. Here are the five factors that make Budapest an attractive spot for Azerbaijani startups:
Access to talent: Budapest is home to over 40 universities and colleges. The city is full of well-educated young professionals who are eager for a challenge. Besides, Hungary remains one of the top countries for Azerbaijani students to go to for pursuit of higher education and most of the graduates prefer to stay and work in Hungary upon graduation.
Cost of living: When it comes to costs, it is no secret that startups seek low cost locations in order to prolong their runways. With cheaper accommodation, food and transportation rates Budapest differs itself from other European cities.
Ideal location: Located in the heart of Europe and with its low cost Wizz air flights, Budapest is only few hours from every major European city. That means direct, cheap and easy access to every European city for the startups.
Funding: Hungary is in the top 5 European countries for VC investments thanks to the VC development program of the EU called JEREMIE (Joint European Resources for Micro to Medium Enterprises). There is a growing interest from international angel and VC investors as Budapest becomes one of the rising startup hubs of Europe. Having many early stage VC firms makes Budapest an attractive spot for startups that seek funding in order to grow.
Direct flight: When startups relocate to a new country, they usually cannot afford to take all the staff with them and usually leave the IT team back home. When the team is split, the founders usually travel between two countries in order to make sure that everyone is on the same page. Direct flights are essential as it saves time and effort to go from point A to B.
Cooperation already established
The first bonds for future collaboration were established in March, 2019 when the delegation of Azerbaijani startup ecosystem travelled to Budapest to attend the Big Forum on Digitalization. SUP Accelerator became the country partner for the Budapest based EuroAsian Startup Awards and new initiatives were discussed to bring these two startup ecosystems closer.
The collaboration between the startup ecosystem players of Hungary and Azerbaijan will be mutually beneficial for both countries and we'll witness more success stories to be born because of this partnership.