European private equity firm Financial Services Capital Partners LLP has successfully led the Series B funding round of Barion Payment plc, a leading Hungarian fintech company.  The new funding of EUR 2 million enables Barion to continue its expansion into additional European markets and bring to market innovative products and services. The company is providing digital payment solutions across Austria, Czech Republic, Hungary, Germany and Slovakia.
Barion Payment Plc. is one of Financial Services Capital's first investment in its Enabling Technologies™ portfolio. Barion, established 2015 in Budapest, Hungary, provides electronic payment solutions: an online payment gateway and an electronic wallet.  The fintech has achieved dynamic growth since its launch, and currently serves more than 7,000 e-commerce partners in five countries, with the processing volume tripling over the past year.
"Financial Services Capital is delighted to add Barion Payment as a key pillar of our Enabling Technologies™ portfolio given the importance of scalable digital payment processing and the ability to effectively monetise financial data.  We look forward to working with the company to help accelerate their expansion across Europe, introducing new integration partners and bringing technological and strategic expertise to the Board." – Matthew D. Hansen, Founder and Managing Partner at Financial Services Capital Partners, commented on the transaction.
To date 2,3 million users have used Barion's payment services across five countries, with total volume of transactions surpassing EUR 300 million per year.  The fintech plans further dynamic expansion in Central Europe in the first phase and intends to launch a range of new services soon. Previously, Prague-based Home Credit Group, one of the largest personal finance providers in Europe also invested into Barion within the frameworks of a Series A investment round.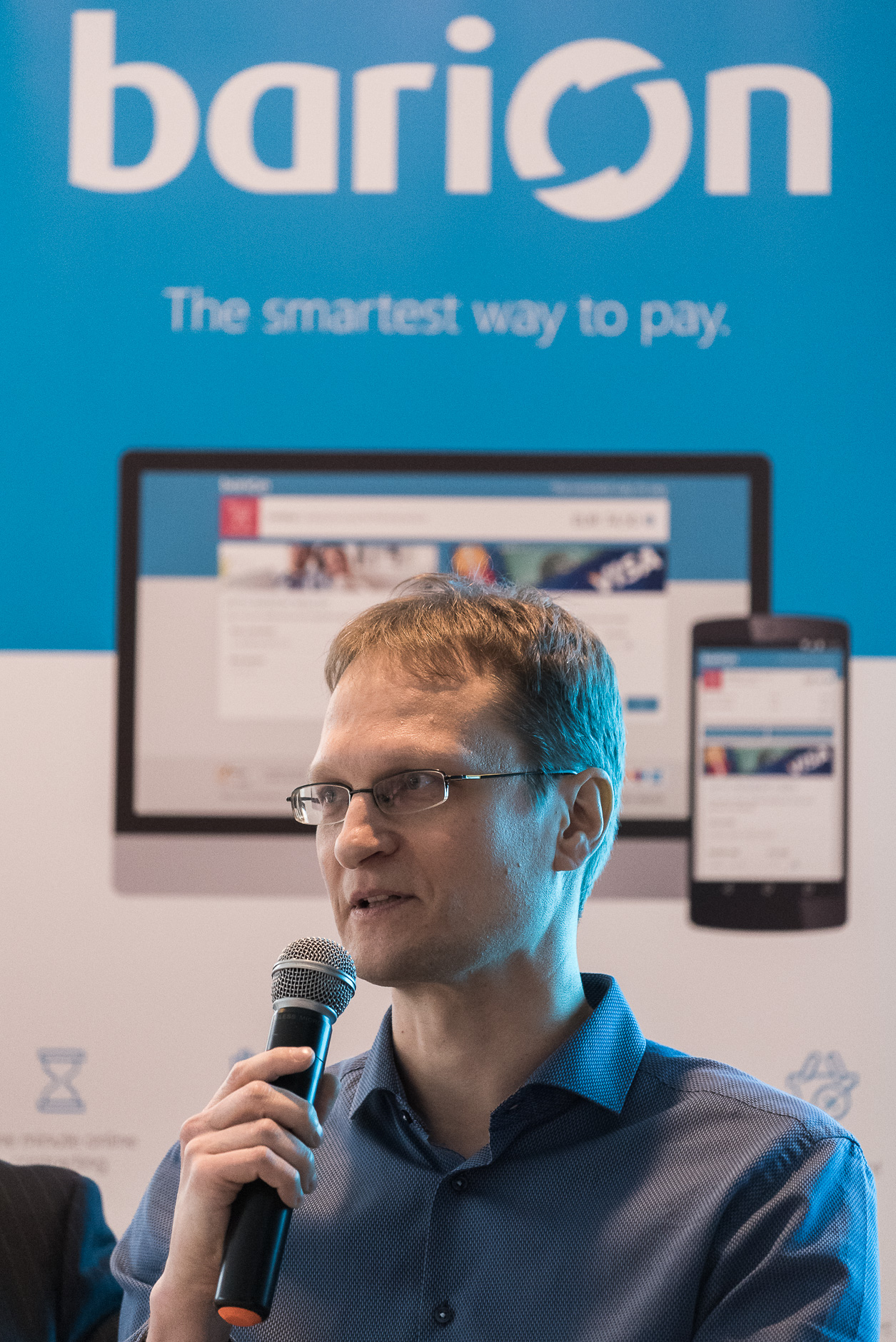 Sándor Kiss, co-founder and CEO of Barion
"Home Credit Group considers Barion as a very important member of its investment portfolio.  The company experienced dynamic growth and successfully started its international expansion since we made our investment about two years ago.  We are pleased that Financial Services Capital, a private equity firm established and managed by highly experienced professionals, with an impressive track record in the financial services segment, also sees great potential in the company" – underlined Pavel Krbec, Board Director of Barion representing Home Credit Group.
Financial Services Capital is a sector specific European private equity firm with a presence in London, Prague, Madrid, Vienna and Luxembourg.  It leverages its team's vast operational experience and proprietary technology solutions to create transformational value across financial services portfolio companies.